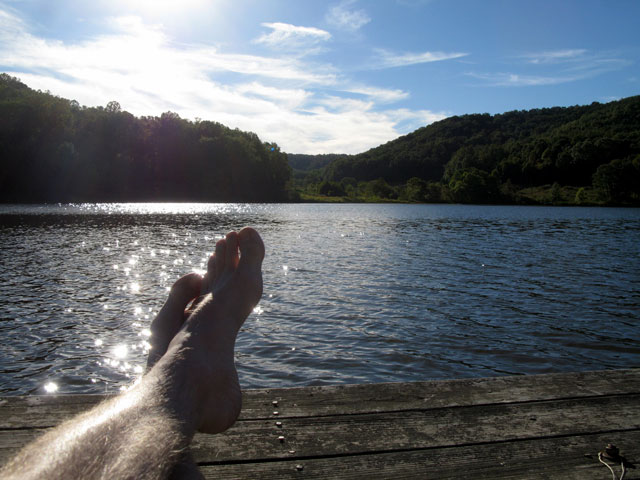 2017 Fishing Club Newsletter
2017 Fishing Club Application
Our property includes 38 acres of a 40 acre lake stocked with bass, catfish, and crappy. In 1996, responding to popular demand, we created a fishing club. You can join the club for an annual fee, half of which goes back into projects for improving the lake and its fish population. In the past, this has included building a floating dock, stocking fish, creating parking space, and providing a picnic table. All Kentucky fish and wildlife rules and licensing regulations apply.