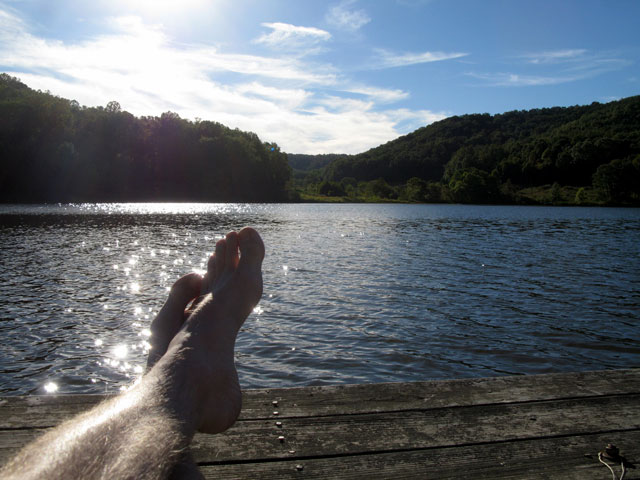 Our property includes 38 acres of a 40-acre lake stocked with bass, catfish, and crappy. In 1996, responding to popular demand, we created a fishing club. You can join the club for an annual fee, half of which goes back into projects for improving the lake and its fish population. In the past, this has included building a floating dock, stocking fish, creating parking space, and providing a picnic table. All Kentucky fish and wildlife rules and licensing regulations apply.
To join the club, download the application from the link at the top of this page, fill it out, and mail it in with a check for the annual fee. Please direct questions regarding the club to Haley at (606) 748-2320.
Property sale update: We are looking for buyers for the land between the lake and Big Run Road, excluding a buffer area at the shore of the lake. Note that this does not affect the access of fishing club members. Since the lake and lakeshore are excluded from the sale, you can fish all of the same areas on the lake as you always have.