Every holiday season, we open our gate for families to come spend a day on the farm finding and cutting their own Christmas tree. The quality time with loved ones walking the fields, snapping photos, and cutting a tree has kept some families returning to our farm for generations.
2021 Season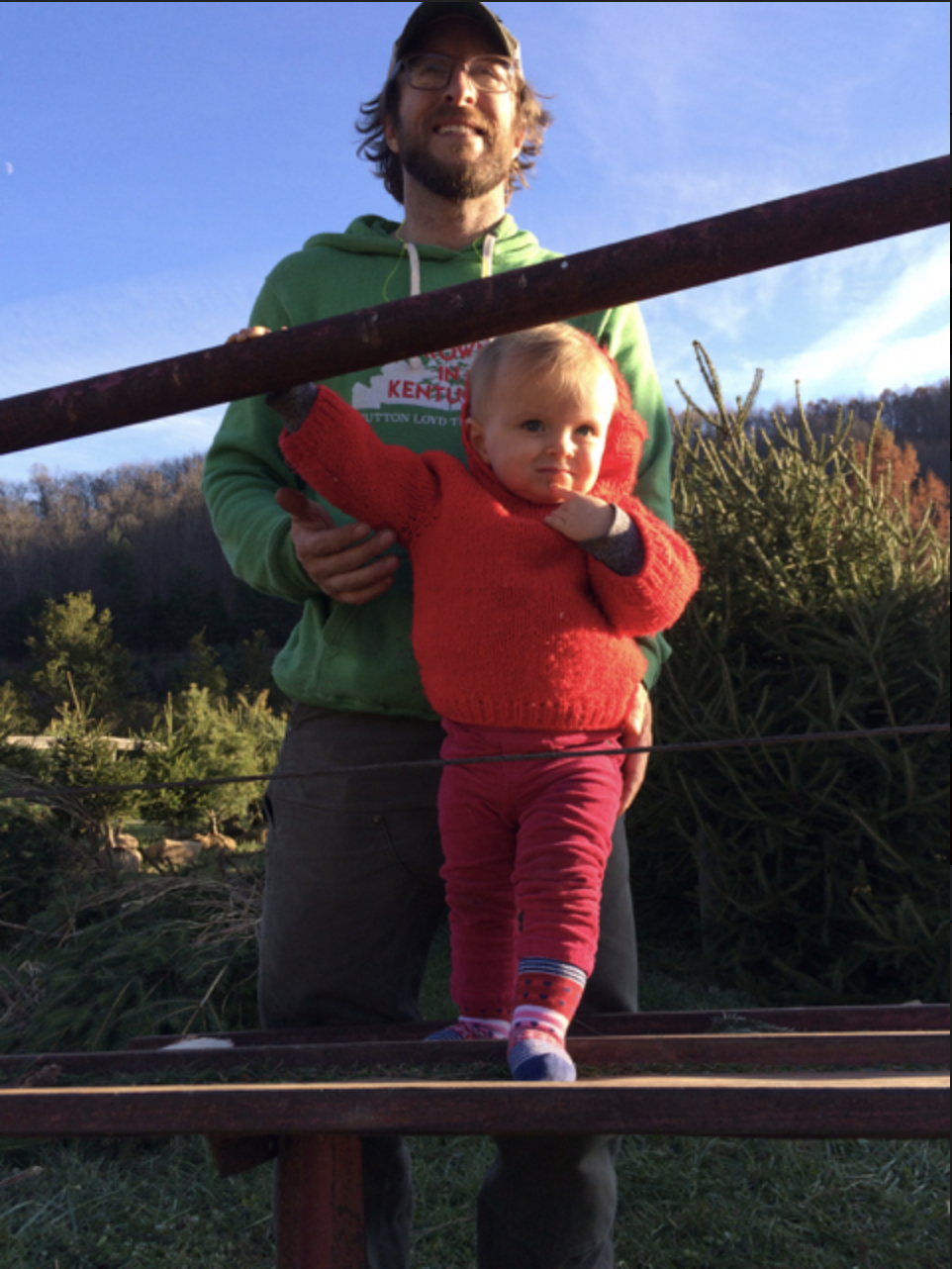 We are so happy to be welcoming folks to the farm for the 2021 season!
Open Dates and Hours
10 AM – 5 PM Nov 26, 27 & 28 and Dec 4, 5, 11, & 12 (the three weekends after Thanksgiving, plus Black Friday). No reservation needed — just show up!
Prices
Long needle trees $8/foot, short needle trees $10/foot. Imported, pre-cut Fraser Firs priced as marked, ranging from $~70-150. Cash, cards, and checks accepted.
Trees
Choose and cut: Appx. 200-300 White Pine, Norway Spruce, and a few Scotch Pine are ready to be cut this year.
Big trees: If you are looking for a two-story tree, we have appx. 30 White Pine ranging from 10-20+ feet.
Frasier Firs: We have 8 pre-cut remaining ranging from 7-9' imported from a grower in North Carolina.
Dug Trees: We have 4 dug trees with root balls 4-6', 3 Norway Spruce and 1 White Pine
(last update Saturday Nov 28, 2021 8:00 AM)
Detail oriented? You can find some old pages we wrote with a ton more information on trees here.