A traditional Christmas begins with a real tree.
Every year, we open our gate for families to come spend a day on the farm. Walk the fields in search of the perfect tree, snap family photos, and let the kids run wild!
2020 Season Has Ended
These are last years details. Things will change for 2021 (we hope!), but we'll leave this information here for those who are curious. We usually update for the next year around early November.
——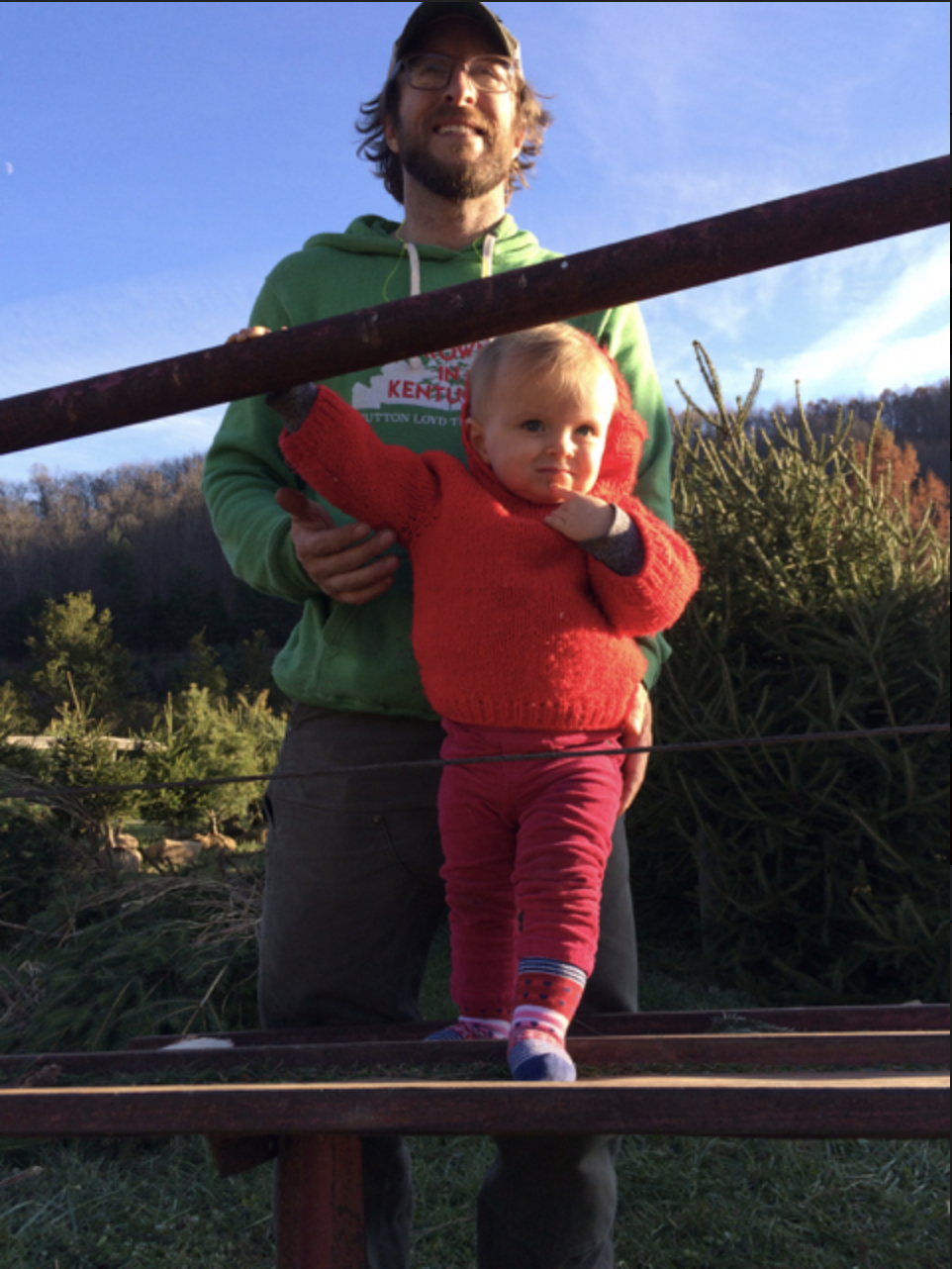 Yes, we will be open this year! Important changes due (mostly) to COVID-19:
We will only be open WEATHER PERMITTING. On the day you plan to visit, call our voicemail (859.474.0287) to confirm we are open. If the NOAA forecast 24 h ahead of time shows significant rain (>0.1″ or so), we will be closed. We will update our voicemail ~12 h before each opening.
Buildings will be closed and locked (with the possible exception of our barn). A porta-potty will be our only bathroom.
No hayrides or s'mores.
Please wear a mask when interacting with us at the shaker, baler, and register.
We have just a few dug trees this year, sorry for the short stocks!
These changes will help ensure we all stay outside at a healthy distance from each other. We look forward to seeing your smiling eyes and to seeing your family roam our fields in search of their perfect tree and perfect holiday photo!
Open Dates and Hours 10 AM – 5 PM Nov 27, 28 & 29 and Dec 5, 6, 12, & 13. (Those are the three weekends after Thanksgiving, plus Black Friday.)
Prices Long needle trees $8/foot Short needle trees $10/foot Imported Fraser Firs priced as marked
Tree Stocks Nationwide demand for Christmas trees is soaring and almost every farm's stocks are dwindling, including ours. But that doesn't mean you won't find the right tree! And, even if you don't, we hope you will still have a good time wandering the fields and snapping photos on the farm.
Detail oriented? You can find a ton more information on trees and how we sell them here.